MaryLynn,
Shown below is a graphic that I scanned from the back of one of my cards. It is the stamp you made for me that last time I ordered one. I want the font on the new stamp to match this one. I want the wording to be:
Hand Stamped by
Cheryl Hemingway
chemingw@conectiv.net
(302) 378-8694

Don't have them underline my email address. That is there just because the web thinks I want to use it as an email link.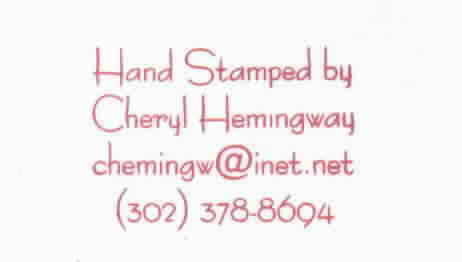 Thanks,
Cheryl Hemingway