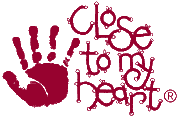 Enjoy TAX-FREE shopping!
Ask me how!
VALENTINE SALE
JANUARY/FEBRUARY HOSTESS SPECIAL
EXCLUSIVE PRODUCT LINE
Exclusive Products
Stamps
Papers
Inks - Stamp Pads and Markers
Remember the Basics
Quality
Archival Products
BEGINNING STAMPING SETS

ABC SCRAPBOOK PROGRAM™
Concepts 1-20
This page has been
visited
times.

updated 02/05/01
This page contains music. Depending upon the speed of your connection and system it may take a few moments to load. It is well worth the wait though! Enjoy!