Gallery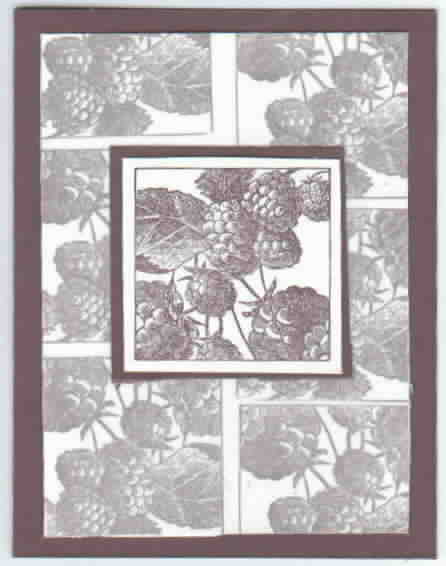 Images were stamped on white cardstock. Vellum was adhered to the front, and then the piece was mounted on a plum colored side fold card. The center image stamped on white, cut out and mounted on plum, then layered on top of the vellum piece.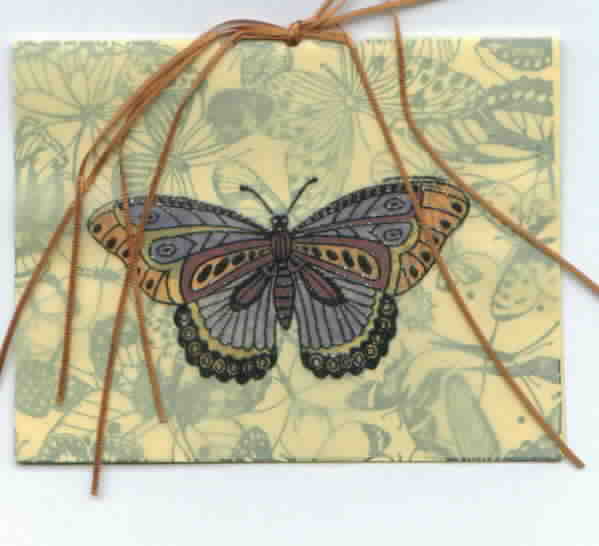 Background stamped on dark yellow c/s in dark green ink. Vellum was folded over the top of the card and the butterfly was stamped in black and embossed in black sparkle embossing powder. Ribbon is a dark orange.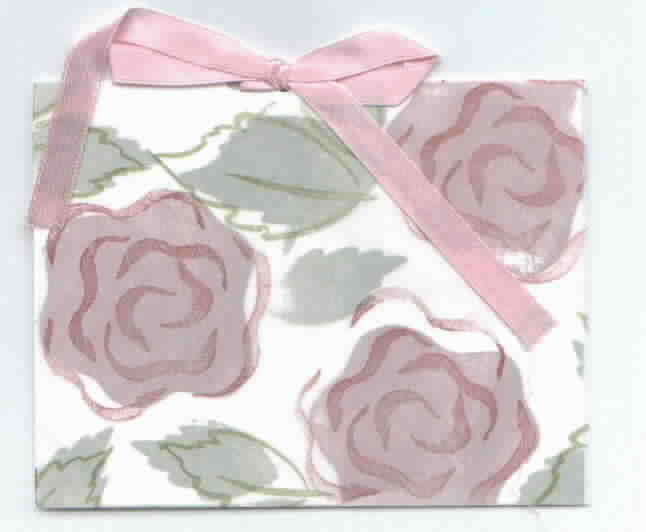 I LOVE this card. I believe the images are by DeNami, but I'm not sure. Solid image was stamped on white in a dark pink color, leaves in an olive green. Vellum folded over the top and then the outline images were stamped - not lined up perfectly. I thought they looked better this way. Ribbon at top. Another very easy card.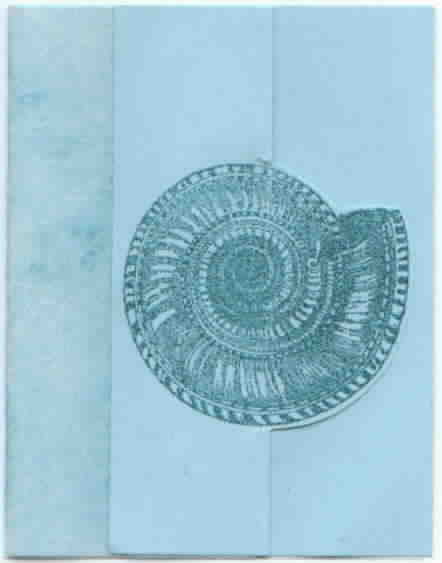 This one is very pretty, but just doesn't show well in a scan. On the inside of the card, left side, the shell wa stamped in turquoise ink and embossed in clear. Scored down from the top to the image and then from the image to the bottom and cut out around the right side. The pattered vellum is wrapped around the back of the card, brought to the front. Before the vellum was added, more turquoise ink was stippled on the back of the vellum for depth of color. This card just doesn't even begin to scan as pretty as it is in "real life".
WOW! This is a heavy vellum that has been watercolored using the Lyra watercolor crayons. Spritzed water on it and let it dry. After it's dry, stamp and emboss the image on the vellum. Cut it out, mount it on the blue, then on the dark yellow, then on a blue side fold card. I scanned this before I put the sentiment on it because I'm using a Close To My Heart sentiment, and as you know, we can't scan those images. I JUST LOVE THIS LOOK!
The sour cream container was very simple. Stamped and embossed images, and then rolls the container, taped one end shut, filled with candy, taped the other end shut, trimmed the ends, attached ribbon and Viola! Finis!